30kW DC CCS2 Charging Station
Charging cable not provided
Compatible with all type 2 electric cars
Color LED touch screen
Up to 30kW of charging power
1x200A Phoenix connector
Mounting plate, cable holder and screws included
Configurable charging power
Communication via Wi-Fi / 4G / RFID / OCPP1,6J
Dual leakage detection and protection, emergency stop button.
Are you looking for an efficient recharging solution that is inexpensive to purchase and operate? The 30KW Duosida by Borne+ offers the best compromise between ergonomics, price and performance for electric cars and plug-in hybrids at home. Thanks to its robust design and its intelligent electronic system with integrated wifi, this versatile charging station will make you gain in autonomy and comfort through its numerous options including card start, control by mobile application, and its LED interface with color screen.
Additional information
| | |
| --- | --- |
| Protection level | IP55 |
| Maximum output power | 22KW |
User Manual
Contact us for more information
14 days to change your mind
1 year manufacturer warranty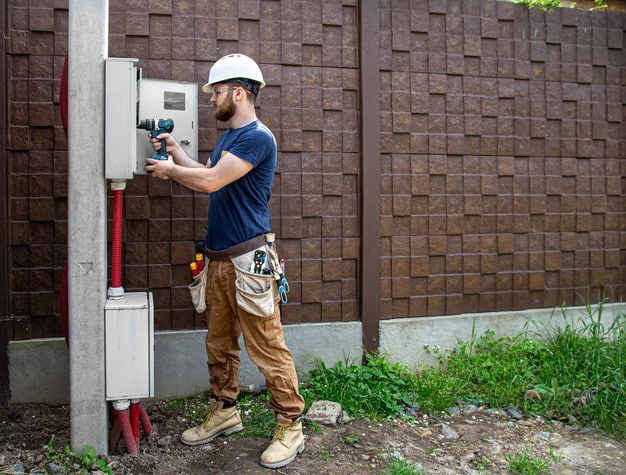 Protection against overloading
Protection against overvoltage
You can choose to charge the vehicle
On public charging stations, which are stations installed in public places (parking lots, rest areas, etc.). These are powerful electric charging stations accessible to the general public. However, they are too often saturated due to their poor distribution in large urban areas.
On home charging stations, which are private and personal charging stations that allow the battery to be fed at home. This solution is more adapted to people who want to charge their cars with more freedom.
Comfort of recharging
With Borne+'s 30KW charging station, you can enjoy the convenience of home recharging and avoid long lines and wasted time at public stations. It allows you to feed your battery during your off-peak hours or during the night so that you can leave in the morning with a full charge.
The 30KW wall charging station is equipped with a Type 2 plug (also called Mennekes Charger) that fits the vast majority of electric cars on the road in Europe and in France.
Call customer service for specific information
Looking for information about our charging stations? Visit our frequently asked questions or go directly to the support section by calling +33 01 45 84 80 81 . You can also send an email or a letter to the following addresses
contact@borneplus.fr
10 Place Pinel, 75013 Paris, France
An active and competent customer service department will respond to you within a short period of time to provide clarification on the product.
1 year Professionnal warranty
All the products (chargers and terminals) of Duosida France are checked before being sent. They are covered by a 1 year warranty. To benefit from this guarantee, buyers and resellers must buy directly from Duosida France.
The guarantee excludes :
Failures or wear caused by the transport of the goods (post or other means).
The deterioration of the material due to a bad handling (non respect of the instructions of use mentioned in the note).