150kW DC CCS2 Charging Station
Compatible with all type 2 electric cars
Color LED touch screen
Up to 150 kW of load power
2x250A Phoenix connector
Mounting plate, cable holder and screws included
Configurable charging power
Communication via Wi-Fi / 4G / RFID / OCPP1,6J
Dual leak detection and protection, emergency stop button.
Under and over voltage protection
Are you looking for an efficient recharging solution that is inexpensive to purchase and operate? The 150KW Duosida By Borne+ charging station offers the best compromise between ergonomics, price and performance for electric cars and plug-in hybrids at home. Thanks to its robust design and its intelligent electronic system with integrated wifi, this versatile charging station will make you gain in autonomy and comfort through its numerous options including card start, mobile application control, and its LED interface with color screen.
Additional information
| | |
| --- | --- |
| Protection level | IP55 |
| Maximum output power | 22KW |
Notices
Contact us for more informations
14 days to change your mind
1 year manufacturer warranty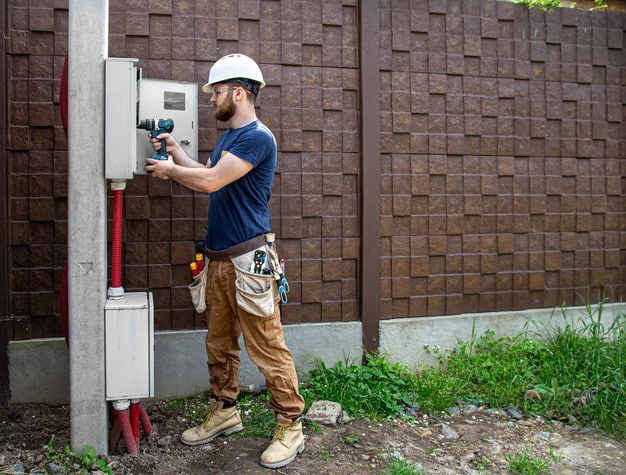 Protection against overloading
Protection against overvoltage
You can choose to charge the vehicle
On public charging stations, which are stations installed in public places (parking lots, rest areas, etc.). These are powerful electric charging stations accessible to the general public. However, they are too often saturated due to their poor distribution in large urban areas.
On home charging stations, which are private and personal charging stations that allow the battery to be fed at home. This solution is more adapted to people who want to charge their cars with more freedom.
Comfort of recharging
With Borne+'s 150KW charging station, you can enjoy the convenience of home recharging and avoid long lines and wasted time at public stations. It allows you to feed your battery during your off-peak hours or during the night in order to leave in the morning with a full recharge.
The 150KW charging station is equipped with a Type 2 plug (also called Mennekes Charger) that fits the vast majority of electric cars circulating in Europe and in France.
Call customer service for specific information
Vous recherchez des informations sur nos bornes de charge ? Visitez notre foire aux questions ou dirigez-vous directement vers la section support en appelant le +33 01 45 84 80 81 . Vous pouvez également envoyer un mail ou une lettre postale aux adresses suivantes :
10 Place Pinel, 75013 Paris, France
Un service client actif et compétent vous répondra dans un bref délai pour apporter des éclaircissements sur le produit.
1 year Professionnal warranty
Tous les produits (chargeurs et bornes) de Duosida France sont contrôlés avant d'être envoyés. Ils sont couverts par une garantie de 1 an. Pour jouir de cette garantie, les acheteurs et les revendeurs doivent s'approvisionner directement auprès de Duosida France.
La garantie exclue :
Les défaillances ou usures causées par le transport de la marchandise (poste ou autres moyens).
La détérioration du matériel due à une mauvaise manipulation (non-respect des consignes d'utilisation mentionnées dans la notice).