22KW/11KW Three-phase charging station (integrated cable)
Built-in vehicle connection cable (5M).
Compatible with all type 2 electric cars
Up to 11 kW of charging power
Configurable charging power
Mounting plate, cable holder and screws included
Communication via Wi-Fi / GPRS / RFID
Color LED display
Dual leak detection and protection, emergency stop button.
Under voltage and over voltage protection
T2S Shutter option : 35€ HT (contact us)
Are you the proud owner of an electric car or are you thinking of buying one? Get the best charging stand to get you out on the road with peace of mind.  Duosida's 22KW three-phase charging station offers many advantages, including high charging speed, advanced control with Wi-Fi technology, enhanced security, and the absolute comfort of home charging.
Additional information
| | |
| --- | --- |
| Weight | 11 kg |
| Dimensions | 16 × 44 × 53 cm |
| Weight | 4kg |
| Protection level | IP55 |
| Size | 237mm×343mm×115mm |
| Nominal voltage | 400 VCA |
| Max output current | 32A |
| Maximum output power | 22KW |
| Smart card | ISO 14443A |
Fill up on electricity at home with the ultra-efficient 22KW Borne+ charging station
Electric and hybrid vehicles are powered by batteries that deliver variable electrical power to turn the engine and move the wheels. Unlike internal combustion vehicles, they consume electrical energy instead of fuel (gasoline, diesel, oil and other derivatives) and must be recharged regularly. With an electric car, you make a commitment to ecology by saving the environment from CO2 emissions and money as well, thanks to a more generous cost/range ratio (ecological bonus) compared to conventional cars.
14 days to change your mind
1 year manufacturer warranty
Technical characteristics of the charging station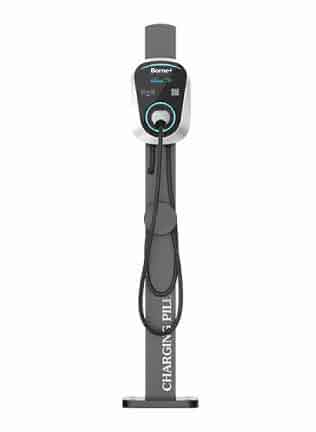 output current : triphase, 32A
Length of the ground cable: 90cm
Status information by large colored LED circle
Electronic anti-theft device, support of the electronic lock of the vehicle.
Stop button: Yes - Red button on the side
Possibility of WIFI connection: Yes
Metal plate for cable storage with metal cable hook.
Housing material: Polycarbonate
Start of the recharge by IC recharge card
Remote start via mobile application
Stop of the recharge by remote control or by button
Remote check of the reserve load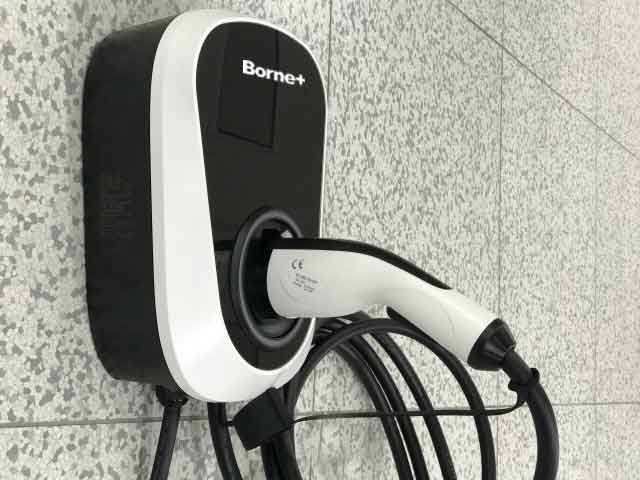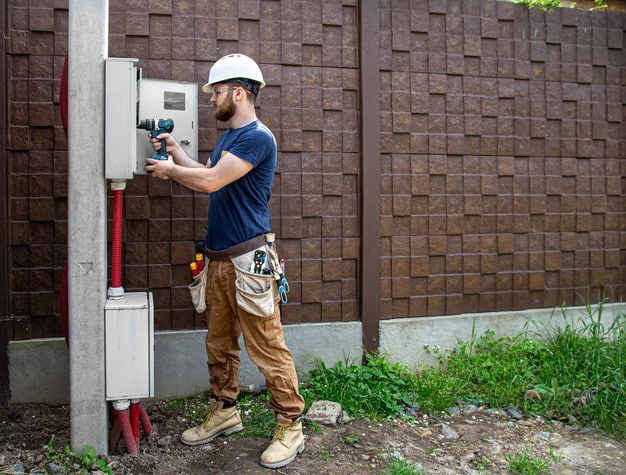 Protection against overloading
Protection against overvoltage
Call customer service for specific information
Looking for information about our charging stations? Visit our frequently asked questions or go directly to the support section by calling +33 01 45 84 80 81 . You can also send an email or a letter to the following addresses
contact@borneplus.fr
10 Place Pinel, 75013 Paris, France
An active and competent customer service will answer you in a short time to bring clarifications on the product.
You can also download the manual of the 22KW charging station with cable or without cable, as well as the complete user's manual of the Wifi function for more details on the product and its operation.
1 year Professionnal warranty
All the products (chargers and terminals) of Duosida France are checked before being sent. They are covered by a 1 year warranty. To benefit from this guarantee, buyers and resellers must buy directly from Duosida France.
The guarantee excludes :
Failures or wear caused by the transport of the goods (post or other means).
The deterioration of the material due to a bad handling (non respect of the instructions of use mentioned in the note).